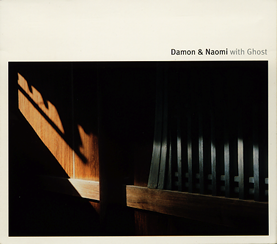 Damon and Naomi with Ghost
S/T
CD/LP on Sub Pop 2000
Man, I just don't get it. At Terrastock many people were hostile about Damon and Naomi. I loved their performance with Ghost and this CD is a perfect reflection of that show. Damon and Naomi's pure and simple vocals and instrumentation are given a fullness they've never had before thanks to Ghost's understated and masterful playing. It's a triumphant collaboration that brings a rejuvenating freshness to D&N's music. What is wonderful about D&N's music is that it is so unassuming. Songs like "The Mirror Phase" are like leaving the cold night behind and coming into a room with a warm fire peaceful, quiet, and homey. Other songs - like their version of Tim Hardin's "Eulogy for Lenny Bruce" - are beautiful and meditative. Not surprisingly, this is their most fully realized work. Of course, this won't change your mind if you weren't a fan of D&N before but for those of us who dig this it's a must in our CD collection.
Etere-o
Pulviscolo
CDEP Aria - 2000 (Italy)
Ambient music (in its old pre-techno days) was a music of solitude and imagination. Fausto Radaelli's newest album is a gorgeous addition to this genre's long history. With Radaelli's quietly spaced compositions one is allowed the ability to disconnect from the world and enter into another consciousness - a personal journey for each participant. This is no small feat these days. With this kind of music, the smallest ill-placed sound can break the soundscape. Luckily Radaelli not only keeps his sounds simple but (more importantly) he also understands how to affect the space that is present by letting it exist alongside the sounds. This space is the necessary doorway for the listener.

Ambient music is not just something to fill space (though it can be used that way)- it is highly participatory. Here's my short training course. First, find your headphones. Now go out with your Walkman into your back yard and kick up a chair. It's a bit chilly so have a good cup of hot tea with you and just stare up at the night sky while the music plays. Just relax and let you mind wander. You can associate anything you want with the music. Good, now what do you feel? Now some of you may object saying that this is just cheesy meditation. Well, you are right but, to its credit, meditation requires something different than bobbing your head or shaking that ass - the ability to negate. Garrison Keillor recently was describing the beauty of winter to be in its negation of everything. This same beauty in negation is found in Radadaelli's work.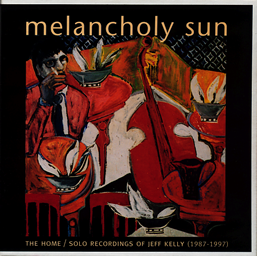 Jeff Kelly
Melancholy Sun:
The Home/Solo recordings of Jeff Kelly (1987 - 1997)
4XCD reissue on Camera Obscura -2000 (Australia)
The Green Pajamas are one of the best psychedelic bands in the US and this anthology of solo releases by Green PJs leader Jeff Kelly points to a criminally under-appreciated songwriter. Kelly, himself, seems like a swell guy (he did after all have the sweetest answering machine message) and his songs seem to bear that out. There seems to be a belief that artists must have suffered through some great ordeal, transcend it, and then and only then can you produce great art. Kelly isnŐt about personal tragedy. This is music by an artist who seems totally comfortable with his art and with himself. Because of that, his topics are generally very simple and very human.
Consider songs like "Lovers in a Row". Jeff Kelly does something here that is so rarely done so well - he takes a simple melody and provides such a beautiful arrangement that it can't help but melt any heart. Nothing in Kelly arrangement is superfluous, instead each pluck of the guitar or stroke of the keyboard serve to augment a gorgeous package of lyrical and melodic beauty. It is this sense of simplicity that suits Mr. Kelly best. In a song like "The Handmaid" a simple cello and a three note melody work so marvelously to compliment Kelly's vocal melody that is seems like a glance at an intoxicating musical perfection. "Sasha Ni Kelly" is a joyful jig that again proves what one can do with just a simple melody. Now those songs are from the CD labeled Portugal there are still 3 more CDs in this anthology ace rest of the CDs are just as good.
Coffee in Nepal's highlight for me is "In the Blue Light". It's a simple melody (again) but Kelly's lyrics have such a sharp and efficient sense of narration that you feel like you've watched a lovely film short. It's amazing how well Kelly can paint his portraits through a simple combination of instrumentation and lyrics. "Pony and Me" boasts some heavy Wayne Kramer-esqe guitar action that you'd wish Kelly would let his guitar fly a bit more often. Another cool little sortie for Kelly is the Reggae inspired "Burn, Witch, Burn" whose high pitched backing vocals add just the right amount of lilt.
Quiet Electrical Storm contains one of the few failures in the box set- "14th Night". The reason it fails speaks to why the rest of this set works so well. Here Kelly employ's some inorganic elements that really stick out like a sore thumb. Most notably electronic drums. (Yuck! What more can I say - unless you are some old school rapper or Joy Division these should be avoided.) When Kelly succeeds it is because he lets the song speak. Here the elements wear the song like a badly fitted suit. Contrast "14th Night" with "Days of Love", from same CD. Here Kelly paints a world weary tale of youth that works because the lyrics and the arrangements complement each other perfectly. Or consider the more swingin' "Lady is a Spy" from The Rosary and the House of Jade. With is shameless Dave Brubek swagger it, Kelly rips into a number that makes you wish that the Rat Pack was still alive to give it a whirl.
All in all Kelly shows so much warmth, humor and humanity in his music that it is a shame he isn't known outside a small group of fans. When the Green Pajamas played at Terrastock it was a thrill to see the dense psychedelia of the Green Pajamas in a rawer form. The reason it translates so well is because Mr. Kelly's knows how to work a melody and tell a story. It's a wonderful gift to have.
Kinski
S/T
CD on Space Launch for Frencie -1999
I want to state this first. KINSKI KICKS ASS! If they hit your town, go see them! They are one of the best live shows you'll see! That having been said, I should also say it's very hard to be an amazing live band. Here in Houston, Dry Nod was an amazing and influential band that always blew us away live but never truly captured that on their releases. Kinski does the same with their first album. We saw them at Terrastock IV and everyone from Houston who went up to T4 was blown away - we were all just giddy and abuzz about them. I later purchased a CD and couldn't wait to get home to take in the CD but, to my disappointment, my third eye failed to reopen with the CD. Perhaps this is different material than what was played live or merely a fault in the production. Mechanically everything is there but the elements seem staid and by the numbers - some Sonic Youth here's, some Spacemen 3 there, etc. If this had been my only experience with Kinski, I would most likely have thought it a nice effort and never thought of them again but I know that they are much better than this CD lets on because I have seen what they can do live. Luckily, Chris Martin says that they have a new album coming out in January that the new one "is a bit more in line with the show we did at Terrastock." I will be waiting with baited breath and hoping that the new one does them justice.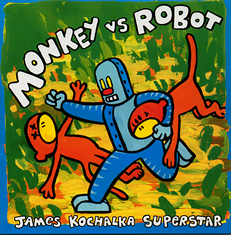 James Kochalka Superstar
Monkey vs. Robot
CD on Tarquin Records " 1997
James Kochalka
Monkey vs. Robot
Graphic Novel on Top Shelf Comics - 2000
KTRU has a wonderful children's music show that I listen to religiously. One Saturday morning they played the title track from this CD and my brain short-circuited. From its Butthole Surfers like opening riff to its Them ending, it's a tour de force of comic madness! The song was so good that I went on-line and grabbed an MP3, figured out the chord changes and the lyrics then taught my band how to play it for that evening's performance. Despite a sloppy performance everybody loved it and kept asking what was that? It just hits you on the first listen.
Hell, the song is so good that Kochalka expanded the song this year to a full-length comic with his unique brand of humor. I won't tell you who wins (if anyone) but I will tell you what Clinton Heider (from my band) said, "Hmmm, this has a pretty pro-monkey agenda." Kochalka has a beautiful sense of narrative that flows organically - almost poetically - through almost fastidious action-to-action transitions and key uses of subject-to-subject transitions to invoke a unique comic mood. Yea, it's at its core silly but Kochalka knows how to tell the story in a way that elevates the humor because you feel for the monkeys. Humor - a sadly unappreciated art.
OK, enough about the title track you say what about the rest of the CD. Well, it's a mixed bag. Some songs are great while others fall flat on their face. "Hockey Monkey" is a sweet pop song about kids playing hockey with, what else, a monkey complete with excellent use of a Moog I might add. "President Kochalka" is a sweet pop love song that makes one wonder "Is this the guy who drew that strip about an alien beating the crap out of an earthling and then pissing on him?" But that's what's great about Kochalka. Sure he can be incredibly vulgar -"Pony the Penis" takes Ginuwine from the realm of the smooooove to the realm of the stupid - yet, despite all of this, there's a level of sweetness that blankets everything. It's like a 5 year old who just learned to say "Poo". It's all juvenile and sure probably 2/3rds of it is disposable but I feel it's well worth the cash. For you guys who want to check it out cheap you can get it at MP3.com below where he offers a CD anthology that includes many songs on this CD for a cheap $6.
WHAT TIME IS IT? NATION TIME!!!!
WHAT TIME IS IT? It's time to kick out the jams Motherfucker! In the title track, Joe McPhee and his ensemble kick-out like a force of nature! McPhee trickles out the main melody and then, like a dam bursting, the band kicks in like a torrent of energy. Mike Kull's electric piano snakes like a river engulfing all in its path as the band provides the released energy that push him onto the ill-prepared listener. The dual percussion of Bruce Thompson and Ernest Bostic are indescribable in their brutality. By the time McPhee takes the spotlight, the torrents begin subsiding leaving the cry of his horn fighting with every last ounce of energy.
Shakey Jake, by comparison, is a bit more restrained but a wonderfully James Brown inspired funk piece where McPhee and Otis Greene's alto sax shake it down. Hold up, I gotta get up and shake that ass for this one. "Scorpio's Dance" closes the album and while it's a solid piece it suffers from following two incredible tracks. I can only liken it to a gymnast scoring a 9 after Nadia Comanichi scores a 10.
I've seen McPhee live and he is now a very nuanced, calculating, and precise player. He is a master of his instrument who knows where he wants to go and how to get there. Here we have a much younger McPhee expressing a boundless manic energy that I've not seen in his more mature work. It reveals another side of McPhee -a raucous and youthful side that I am glad we have here for all to experience. McPhee is an American master and this is an essential cultural document.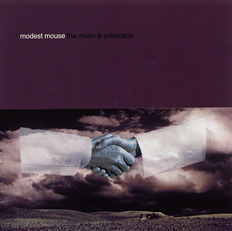 Modest Mouse
The Moon and Antarctica
CD on Epic Records - 2000
Hey they're on a major label! After a month, I just noticed that right now! Well, I guess that tells you how much the shift has affected this band. This band is the same smart one you've loved for years and that's apparent from the get-go. "3rd Planet"- the lead track- is the kind of sharp bittersweet pop that demands your attention. With its understated instrumentation juxtaposed with Isaac Brock's manic delivery, this is the band at its sublime best. "Wild Pack of Family Dogs", one of the best moments in the CD, is strangely simple and subdued as it tells of the destruction of the narrator's family with only a guitar and accordion. Conversely "Paper This Walls" is a joyous little song that brings up your spirits with its poppy rhythms and lovely use of "xylophone" while "What People are Made of" kicks in a little Sonic Youthy action to great explosive effect. Despite the brilliance here there are a few misfires most notably the bands forays into New Wave. "Tiny Cities made of Ashes" is structured over a pedestrian bass line that is as tedious as the vocals are annoying. ."A Different City" is not bad but my distaste of that flanged/chorus 80's guitar sound tends to bias my enjoyment. This album just goes to show that MM is one of the smartest bands out there. I just hope that MM wasn't hoping the move to a major would boost their audience substantially because, in an age of Brittany Spears and Limp Biscuit, smarts don't sell.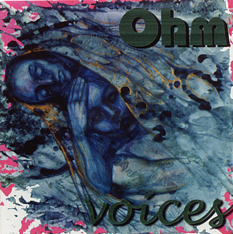 OHM
Voices
CD on Two OHM Pop - 1999
Denton, Texas" OHM are a fine testament to the world of Prog. A mix of Progrock, Krautrock, Jazz, Improv, Drone, Electronic and 20th Century Classical influences can seem hazardous if done poorly but somehow these guys pull it off. Chris Forrest and S. Forrest Wards horns play beautifully off one another and are arguably the highlight of this band music. In "Tension/No Release" they are used to great effect as Doug Feguson's classic electronics and Nathan Brown's sparse percussion provide a wonderful backdrop. The beat driven numbers "Clash of the Titans" are much less successful than the abstract pieces such as the sparse "Are you ready?" or the what-sci-fi-movie-soundtrack-did-this-come-from fun of "Salt and Pepper Cake". Seriously, someone give this band a sci-fi film to soundtrack! If Queen can do a soundtrack to Flash Gordon, these guys definitely deserve a shot!
OK, I admit this is definitely not for everyone. One friend of mine thought it was "pretty cheesy stuff" while another friend of mine (an electronics/computer/sci-fi geek) loved it. That may sound like a dis' to some of you but trust me, where I come from, that's a compliment. If you want to join the club all you need to do is dig this album, feather your hair, and wear dark aviator glasses. I'll send you a form to fill out.
Reynols
Barbatrulos (LP 2000)
Tomasin (LP 2000)
Minecxio (7" 2000)
Miguel Tomasin: Interview with Himself (CSS. no date)
Courtis "Eating an Estufa" (CSS. No date)
all on Freedom From Records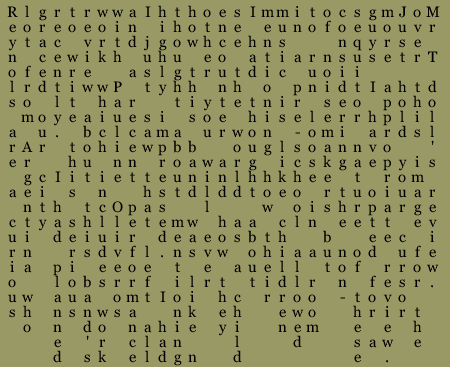 "Body Burns Away" is one of the best, if not the best song you will hear this year! Jason Molina's 5 and 1/2 minute meditation on death is Songs: Ohia at its most emotionally destructive. The arrangement of strings, piano, bells and guitar is masterful as this Cmin/Gmin chant slowly builds and encloses the listener. It is music as it should be - an experience. The rest of the album is very solid as well. SO's approach to music is one of sparse arrangements that allow for sounds to seep into the listener - quietly and organically. "Not Just a Ghost's Heart" pulses with a sense of urgency as Molina's mournful voice soars above. This song, like the best of Songs: Ohia, is the kind of song that leaves your body behind without having to down the drugs to get there!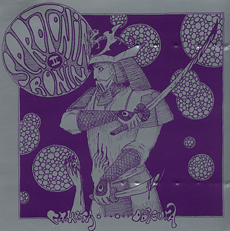 V/A
The Seratonin Ronon II
2XCD on Camera Obscura 2000
Tony Dale's little Australian label is a gem that I hope is familiar to all our readers. For years, Mr. Dale has tirelessly released work from some of the best psychedelic artists of our time. This compilation here is a testament to that fact. This documents releases #11 - #24 not to mention the label's great MP3 service. It is an excellent example of what this label is all about and I can think of no better way for someone to be introduced to this genre.

A brief summary into disk one reveals an incredible roster of amazing artists providing some excellent samples of their work. The Green Pajamas start things off with a wonderful song that captures one of the best pop-psychedelic bands out there. With its faux-eastern melodies and Jeff Kelly's wonderful sense of writing it's the band at their best. Abunai! follows in a similar pop vein but with the ghost of the Spacemen 3 and Crystalized Movements smiling over them. The Witch Hazel Sound soothe as they delve into the land of easy-listening psyche with strings and trumpets over wonderfully understated vocals. Our Glassy Azoth chimes in with a minimalistic electronic sci-fi number that evokes the cosmos as well as any Hawkwind song " not that this sounds like Hawkwind. Gentle Tasaday replies with and acoustic guitar and E-bow number that as beautiful as it is geeky. Vortex Navigation Company evokes the spirit of Ummaguma era David Gilmore to great effect. Salamander follows with a death dirge that crescendos with some shameless wah-wah action. The Lothars take us on a ride with their theramins accompanied by a violin and an ominous bass drum. Alphane Moon provides some lovely delayed acoustic guitar with subdued vocals before ebbing into a delayed electric finale. Finally, Rake ends the disk with a poem of the cosmos accompanied by a plaintive saxophone.
Now that's just disk one. Disk two contains highlights from the labels wonderful MP3 singles club. The vast array of artists here range from Charalambides to Six Organs of Admittance. I assume that readers, like me have already compiled most of this and will save the effort of a highlight by highlight review but it is just as good as the first CD. Quite simply, this two CD set is a feast from one of the best labels around. Heck the first CD is filling enough, two CDs is just psychedelic musical gluttony. But hey, it's Christmas time and, what the heck, you were going put on some pounds anyway.
---
Back to: